Fonts
Check out the robust RealtimeBoard font collection, enriched with 20+ best-selling fonts to make your content more visually attractive and efficient. Add greater interest to your text by highlighting its key points.
How to change the Font
To change the font of your text in RealtimeBoard, highlight a text or a shape, type in some text and choose the font from the drop-down menu: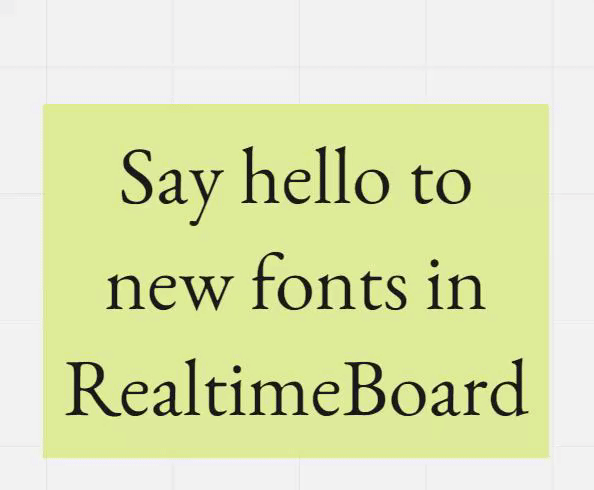 Changing a text font of a shape
Please note that the font cannot be chosen for a particular word or phrase in the text box, It is applied to the entire text of an object. 
Fonts and features available
The RealtimeBoard font gallery
Related articles:
Can you please tell us how we can improve this article?